Need something new for your kids to do over the summer when school work is finished and your kids are bored?
Try our summer program via virtual classes!
Until the COVID-19 mandate to stay at home is lifted we have moved our fun classes to the digital world.
"My son is having so much fun taking the virtual classes!" Olga Bogush

Be the first 10 to sign up before April 30th and receive a FREE uniform to wear while taking classes!
Discover new friends, exercise the body, mind, and spirit in a fun challenging way, develop focus, discipline, and self-control while having fun!
Click on the start today button to save you a spot for our summer program!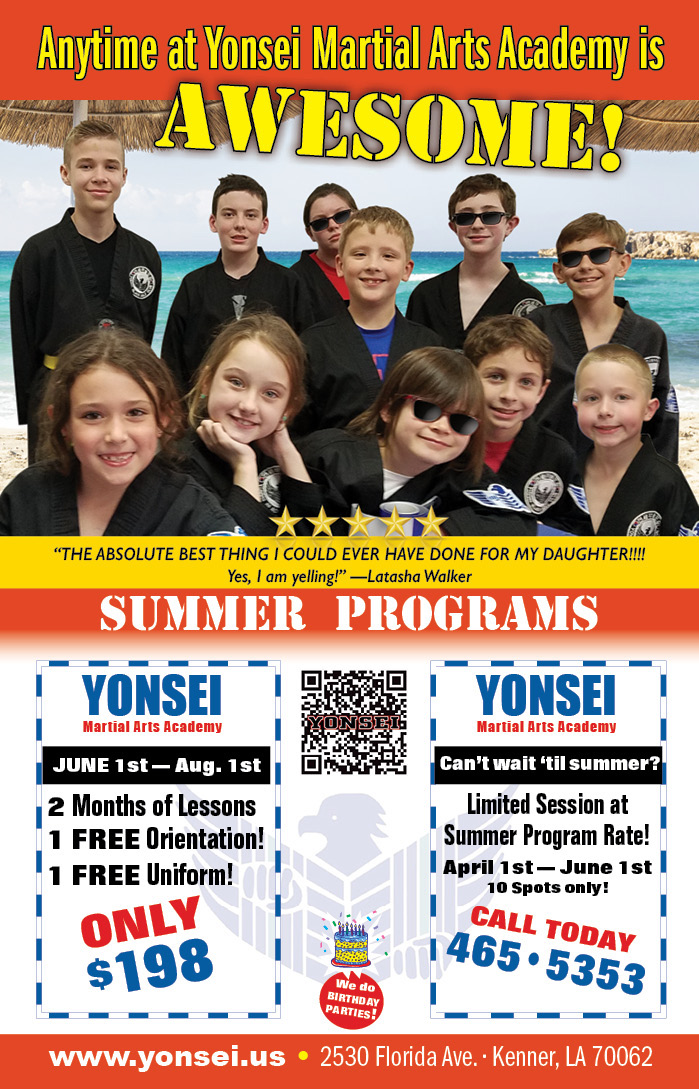 Make an appointment today to fall in love with martial arts at Yonsei! Call or request more information today!
Fly with the courage of the Yonsei eagle on whose wings you can accomplish anything!
Let Yonsei help you become more physically fit and at the same time teach you practical self-defense!

Start your journey to excellence and improving your mind, body, and spirit TODAY!