At Yonsei we are thankful for our amazing students and the privilege to serve them and help them reach their physical and mental goals. As we near the holidays, are you thinking already about gifts? Would you like some stress relief? more focus? more confidence? more discipline? We can help you achieve those goals. Try our Quick Start Bundle and see if our program is the right one for you and your children. We have adult classes also!
Don't' wait, empower your children with Martial Arts and Life Skills that will give them a safe, fun environment to make friends and develop confidence, focus and discipline to succeed in school and deter bullies.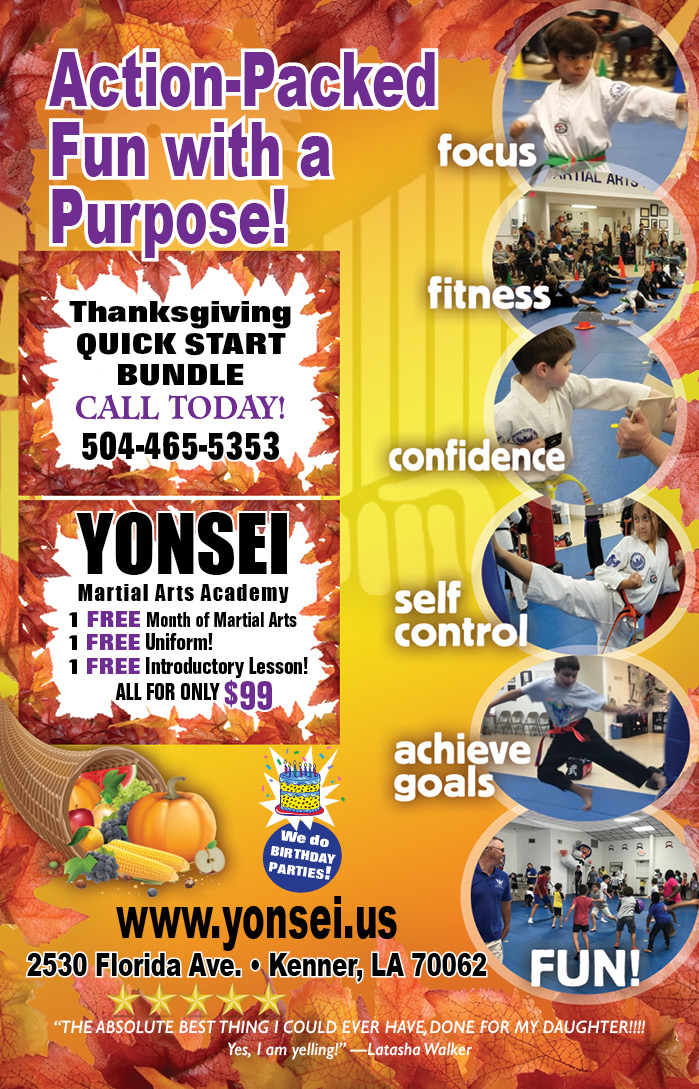 Make an appointment today to fall in love with martial arts at Yonsei! Call or request more information today!
Fly with the courage of the Yonsei eagle on whose wings you can accomplish anything!
Let Yonsei help you become more physically fit and at the same time teach you practical self-defense!
Start your journey to excellence and improving your mind, body, and spirit TODAY!