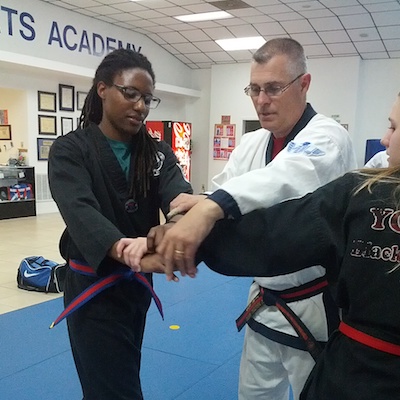 Master Sentilles has studied martial arts for over 34 years. He has studied Tae Kwon Do, Jujitsu, and Grappling. He has been at Yonsei Martial Arts Academy for over 16 years as a student, master instructor, and now owner, and he has been teaching martial arts at Yonsei for over 10 years.
Master Sentilles achieved the master level of the martial art of Tang Soo Do in 2010 training under Grand Master Todd Huddleston and Master Kim.
His dedication to the martial arts and his passion for teaching is evident when he is on the mat working with all age levels from children to adults. His expertise has always been on the practical application of the techniques in a personal defense situation with the additional benefit of fitness and health.
Master Sentilles has four children, two of which have already achieved their black belts, and one currently studying to earn his black belt.