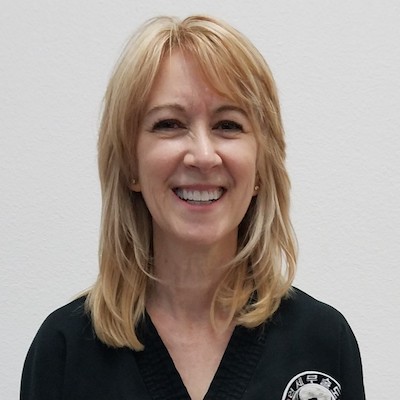 She began her training after she saw the positive effect it had on her son and he asked her to join.

She has been training in Tang Soo Do for over 11 years. She has trained at Yonsei under Grandmaster Todd Huddleston, Master Kim and Master Sentilles and is currently a 3rd-degree black belt. Her son is also a black belt.

Her passion and expertise lies in sparring drills, forms training, and working with the wave master bag. Her creative drills in Black Belt Club class keep the students moving forward in their ability and application of the techniques.

As an instructor, she brings patience, respect, focus, and most of all fun to the classes she teaches.