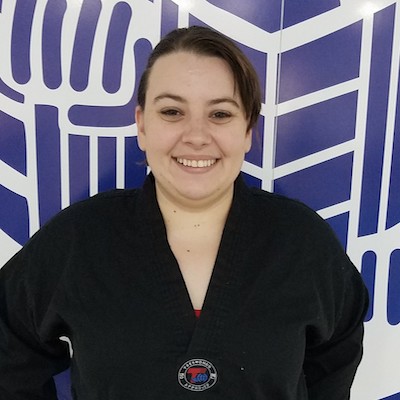 We welcomed Allie Zimmerman to our team this past summer.

She has a degree in secondary education and has been teaching for the 2 years.

Allie has been training at Yonsei for almost one year. She has a passion for teaching and enjoys working with the little ones and the beginning students.

She started her training to help relieve stress and has become a valuable instructor and office assistant.

She believes that learning is an ongoing process for both students and teachers. "It doesn't matter how many times you've taught something, it takes just one student to mention something or ask a question that changes your entire perspective on the matter."

She believes in the principle of improving the mind, body and spirit and practices it daily and is working towards her 1st-degree black belt.