Will you be the champion for camp week? There will be board breaking, Nerf wars, water wars, challenging obstacle courses, new friendships. Did I mention the FUN? Learn martial arts for self-defense and to deter bullies, earn a belt rank, cool demo moves and so much more!! Don't miss the fun!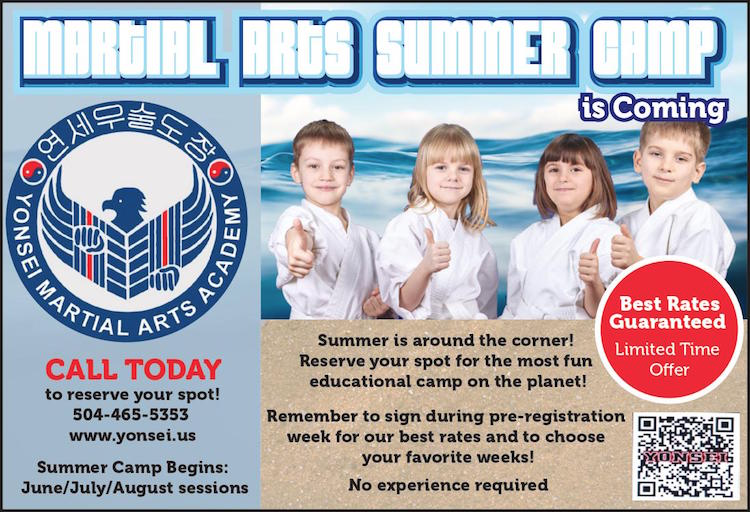 Not too late to sign up for our July summer Camp! We are celebrating 20 years of Black Belt Excellence.

Sign up by June 27th and receive a 50% discount on the registration fee!

Each session is Monday-Friday
Time: 9:00am - 3:30pm
Drop off/Pick up 7:30am/5:00pm for working parents.

July 8-12
Minute to Win It Ninja Warrior Battle Camp
Do you have what it takes to earn your rank in the Ninja Warrior Hall of Fame and be the ultimate champ?
Sign up today!
================================
NON STOP ACTION
Each day includes the following:
3 hours of martial arts warrior theme fun training.
3 hours of fun theme games and activities that challenge their warrior mind, body, and spirit
Campers bring their own lunch and snacks.
Campers get a free warrior t-shirt and a string bag.
================================
Warrior character of self-control, focus, discipline, respect, confidence, balance, agility, flexibility, bully defense, setting goals and achieving them, plus cool moves are just a few of the things learned while having FUN, FUN, FUN!
ONLY $199 per week!
(includes registration fee)
July camp has a few spots left. Sign up before June 26th and receive a 50% discount on the registration! You pay 49 to register and $100 for the camp.
Make an appointment to reserve your spot on the mat by clicking HERE!