Have you or your child been bullied?
Did you know that...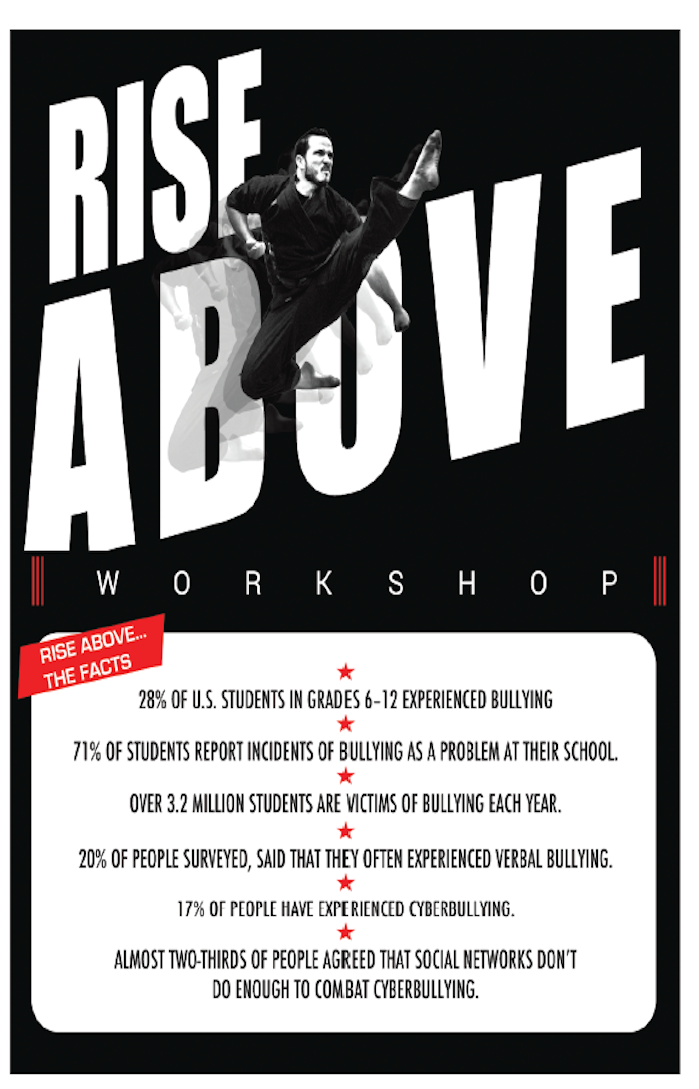 At Yonsei we believe in respect. We teach our children how to be confident and to not be a target for bullies. We also teach them to help others who are being bullied. We follow the 3 A's principles of Martial Arts Against Bullying (MAAB) in our classes.

Awareness - Learn how to identify bullying behavior
Avoidance - Learn realistic ways to avoid being a target of bullying
Assertiveness - Learn how to stop bullying behavior

If you miss either the October or March workshop that we have each year and need help with bullying, we have private lessons by appointment available for you.

Make your appointment for a FREE lesson on bullying by clicking on the Start Today button below.