Treat your child and their friends to a special celebration this year with one of our exciting Martial Arts themed Birthday Parties at Yonsei Martial Arts Academy. We're offering you the most exciting parties in Kenner with tons of fun activities and a structured setting where children can enjoy themselves and stay safe!
Our Birthday parties are perfect for boys and girls of all ages and will make your child the envy of their friends for weeks to come!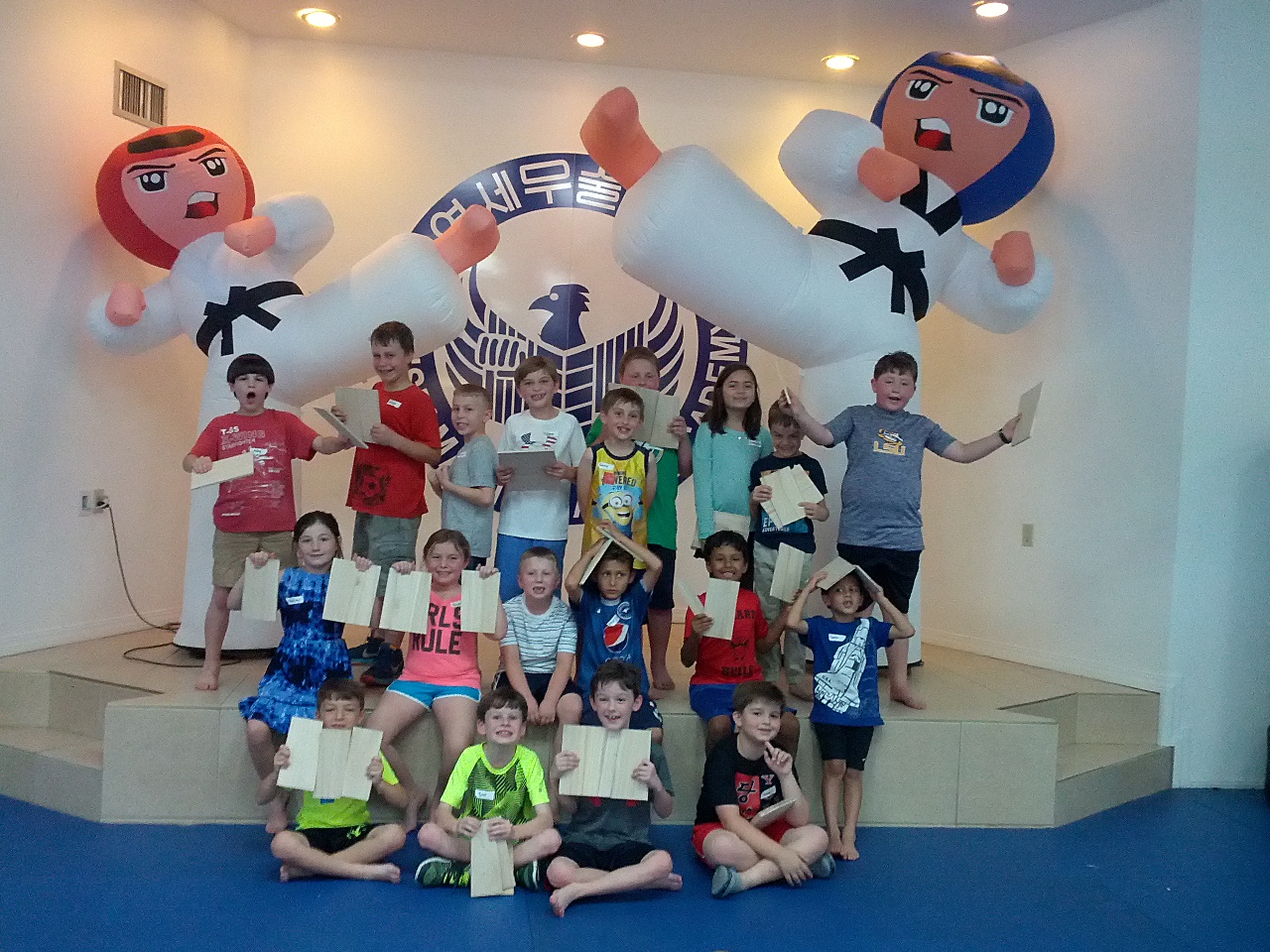 With Yonsei Birthday Parties You Won't Have To Lift A Finger!
Party planning is stressful. Make it easier on yourself this year with our Birthday Parties. We'll set up and clean up everything so that you can sit back and enjoy the fun.
We provide everything:
Paper good and plates
Juice boxes, pizza, and birthday cake
Boards to break
Invitations and thank-you's
PLUS a magnetic group picture so the birthday child will always remember his or her special day.

"My son, Jaxson Tollett, just had his birthday there on Saturday and wanted to send some pictures. Thanks again! He won't stop talking about it. ;)" -COLLIN TOLLETT
Book Your Yonsei Birthday Party Today!
Don't wait until it's too late. Our Birthday Parties at Yonsei Martial Arts Academy fill up fast. Enjoy the best party in Kenner this year by simply filling out the form on your screen.
We'll be happy to answer all of your questions and design a party that will be perfect for your group!
Click on our Start Today button below to begin your Quick Start Bundle today! Try our free trial class to see our facility, meet our instructors, answer your questions, and see if our program is the right one for you.