YONSEI positively impacts the community by supplying the New Orleans Metro Area - New Orleans, Metairie, Destrehan, Norco, LaPlace and beyond, with the best martial arts programs in the area!
Looking for the Summer Camp Information?
Looking for a month of martial arts lessons? Try our Quick Start Bundle!
Our Quick Start Enrollment Has Everything Adults and Kids Need to Get Started!
Develop focus, self-control, respect, learn practical self-defense while getting in shape, learn how to prevent being bullied, and much more!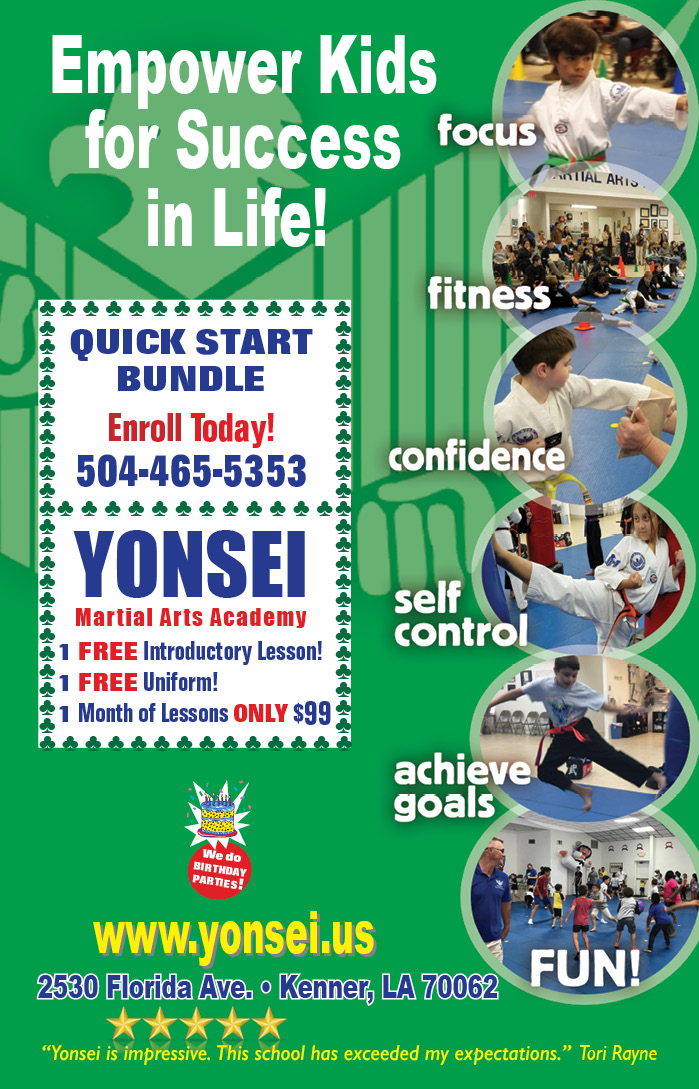 Make an appointment today to fall in love with martial arts at Yonsei!
Fly with the courage of the Yonsei eagle on whose wings you can accomplish anything!
Let Yonsei help you become more physically fit and at the same time teach you practical self-defense!
Start your journey to excellence and improving your mind, body, and spirit TODAY!