At Yonsei Martial Arts Academy, your kids will have a BLAST this summer!
We have options for everyone! Your child can experience a full week of excitement with our SUMMER CAMPS or simply kickstart their martial arts training with our SUMMER PROGRAM.
We even offer BIRTHDAY PARTIES - give your child a birthday they'll never forget!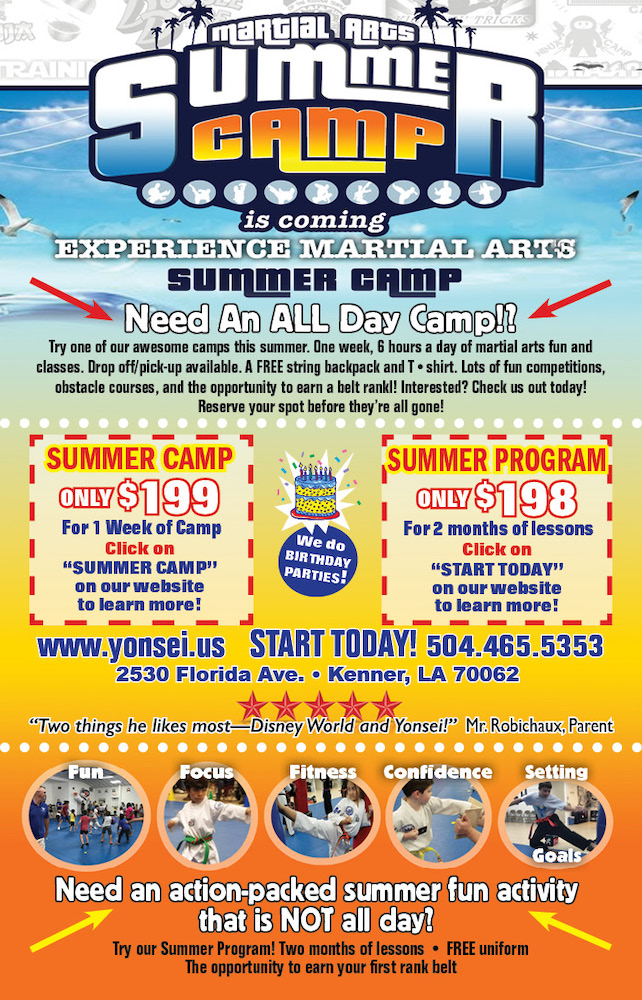 Make an appointment today to fall in love with martial arts at Yonsei!
Fly with the courage of the Yonsei eagle on whose wings you can accomplish anything!
Let Yonsei help you become more physically fit and at the same time teach you practical self-defense!
Start your journey to excellence and improving your mind, body, and spirit TODAY!